It's really cool and amazing to see all the creative ways VR game developers try to create new immersive gaming experiences. However, sometimes you just want to stop and play that old classic.
So why not try playing your old favorites in VR too? There are an incredible number of VR ports of existing games that you can play today. So here are some great titles that we think you should try in your VR gaming environment: Check The difference between augmented reality and virtual reality: what are the differences?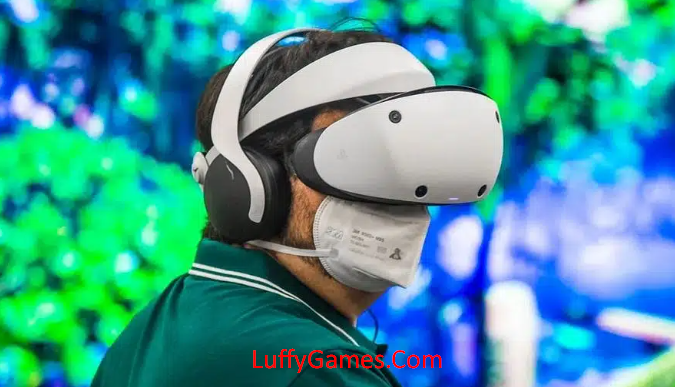 What is a virtual reality port?
A video game port is a game developed for one console and ported to another. It is usually a dedicated console game that is also released for PC. In short, it is the same game ported to the new device.
For example, Namco created the original Pac-Man arcade game in 1980. But in 1982, Atari ported the title to the Atari 2600, allowing the game to reach many children's homes. What made Pac-Man a staple in the gaming industry has even made it one of the best vintage gifts you can give to gamers and non-gamers alike.
In the context of VR gaming, porting a game to VR hardware can mean adding a lot more depth, body presence, and even motion controls to old and familiar worlds.
As you can imagine, turning a game into a virtual reality is a challenge. Sometimes a VR port will run the game in a VR goggles, but often it's also an attempt to offer room-scale gameplay.
Some of the games on this list are official projects, and some are free mods. However, each one is worth checking out if you're a fan of the original game.
1. Skyrim VR
Skyrim has about a dozen different versions on different devices, and it's safe to say… Skyrim VR is one of the most interesting and attractive versions of the game.
Skyrim VR is the official port developed by Bethesda, so this version of Skyrim lets you enter the world with full motion controls right from the start. You can swing weapons, shoot arrows, and cast magic, all while frantically dodging around your playspace.
Skyrim VR completely reimagines epic fantasy gaming with an unmatched concept of scope, depth, and sheer enjoyment. From battling ancient dragons to exploring rugged mountains and more, Skyrim VR brings to life an entire open world harnessed for you to experience however you like.
This game gets even better when you think about mods. Skyrim VR has its rivals in the popular stage expander and some VR-specific mods that can further enhance your experience. Even better, Skyrim VR can run a wider range of mods than the regular version of Skyrim, so you should check out all these huge Skyrim mods!
2. Fallout 4 virtual reality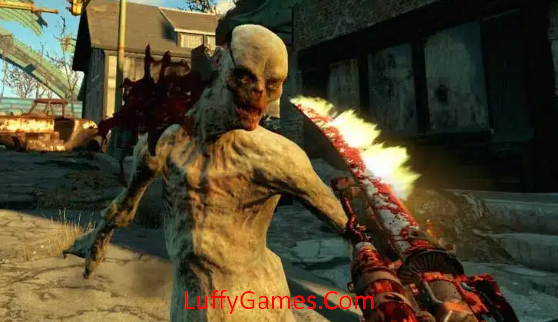 Another port developed by Bethesda is Fallout 4 VR, which is very similar to Skyrim VR. It offers full movement control and local scale support, but this time you are armed with various guns to shoot enemies and grenades to throw.
Unfortunately, the gun interaction in this port is pretty basic compared to what the official game offers. All of your weapons are used one-handed, and there are no reloading mechanisms.
Again, just like Skyrim VR, Fallout 4 VR has a relatively active modding scene that could go a long way in addressing some of the problems with this port.
3. No Man's Sky VR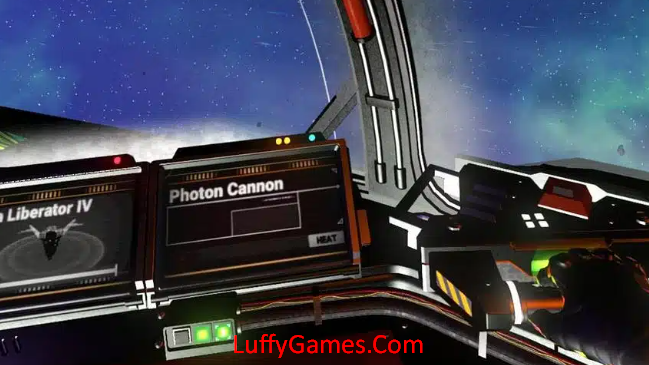 Continue No Man's Sky impressing through virtual reality mode.
No Man's Sky is a hugely ambitious and highly stylized sci-fi adventure that spans entire galaxies and comes to life as it's created throughout the game. Travel through an infinite variety of increasingly diverse and dangerous star systems and rare mine materials, trade with aliens, populate planets, and search for clues as to the meaning of the mysterious existence of the universe.
It's up to you to choose how to survive. Collect entire fleets of armored cargo vehicles and fly across the universe; build habitable bases that span planetary surfaces, underground or under the ocean; Buy and upgrade your weapons and spaceships, and fight against outlawed space pirates, hostile alien animals, or mysterious fleets of vigilantes.
Unlike previous entries on this list, this isn't a completely new game. If you own VR goggles and No Man's Sky on Steam or GoG, you're good to go.
The VR version of this game has decent graphics and moving gameplay, but where it really shines is the vehicle gameplay. You can get into your ship or land vehicle and actually interact with the driving elements, be it the steering wheel or the combination of throttle and stick. Many VR games don't allow players to switch between on-foot gameplay and vehicle gameplay, and the No Man's Sky VR port handles this gracefully.
This can be a little tricky for those with poor VR controls, but the visualizations are worth a try. And just like Skyrim VR and Fallout 4 VR, you can install mods for No Man's Sky to enhance your VR experience.
4. Borderlands 2 VR
Invites you to Borderlands 2. Immerse yourself in a virtual reality treasure-gathering experience, which is a pretty big outlet. The images are breathtaking, and it works so well.
Play as a treasure hunter in search of treasures, equipped with a multitude of weapons in search of loot. Kill bandits with the real aim, punch psychopaths in the face, drive Pandora with your stolen bandit cars, and free Pandora from Handsome Jack!
Borderlands is known for its cooperative multiplayer experience. But the VR version does not feature any multiplayer modes. If you can get past it, you'll find yourself enjoying wiping out hordes of enemies and using unique character abilities with little VR twists.
5. Alien Isolation VR
Alien Isolation was originally scheduled to release in VR mode in 2014, but it was canceled. Enough code was left in the final version of the game, which means mods are needed. Alien Isolation VR was created quickly. It is now one of the most advanced fan-made VR mods out there, with crystal-clear visuals and enhanced performance.
Because it was based on the original VR code that the game launched with and because many VR goggles at the time didn't have motion controls, this is, unfortunately, a purely seated experience. This means that you cannot use the omnidirectional VR treadmill to change lanes while playing this title. You'll have to stick with the controller, which is a noticeably less immersive experience.
However, the port is still one of the most terrifying and visually compelling experiences available for VR. And while you have to do the basics of installing a user-made mod on the original game, setting it up is simplistic, and the experience is totally worth it.
6. Resident Evil games in virtual reality
Another fan-made mod, REFramework, is an all-in-one VR mod for several Resident Evil titles. Resident Evil Remake 2 and 3, and even 7 and 8, have been ported to fully playable, room-scale-enabled VR ports.
This means you will self-aim and swing your knife. Unfortunately, there is no reload interaction. Even when playing at a stable high frame rate, UI elements can be hard on the eyes, and motion sickness can be hard to avoid.
Regardless, traversing seemingly realistic worlds in VR is an experience few other games can offer.
7. Half-Life 2 VR
The Half-Life universe has brought thousands of people into virtual reality, but Half-Life: Alyx isn't the only way to see City 17 in XNUMXD. Half-Life 2 VR is a fan-made port of Half-Life 2, ending the entire campaign with completely revamped weapon systems.
You will be able to interact and reload your weapons to the same extent as you can in Half-Life: Alyx. Plus, you get full stick-based navigation, teleportation, and a number of other useful options.
Given the age of the original game, this is a very easy port to play. It's not the prettiest VR game out there, but sometimes you just can't beat the classics.
8. Outer Wild VR
Outer Wilds is an adventure game developed by Mobius Digital that revolves around the exploration of space and planets with your spaceship and incorporates many dazzling and wonderful ideas. It will captivate you with its engaging story and wonderful characters from the very first moments, and it will offer you enough exploration and fun till the end.
Perhaps the most ambitious port on this list, Fetch Outer Wild VR, offers the ability to fly through space with six degrees of freedom for VR glasses. This mod is a featured project from a few diehard fans, and it's going to great lengths to incorporate full-motion controls and room-scale play into Outer Wilds.
It has extremely high performance and is guaranteed to challenge the most powerful elements of VR. However, nothing else offers the same experience as the Outer Wilds.
VR Game Ports: A New Way to Play Your Favourite Classic Games
VR is a game changer, sometimes literally. While playing all-new VR games can give you experiences not offered anywhere else in gaming, playing old classics in VR can give you a new perspective on old games that haven't been seen before.
So enjoy racing through these retro game worlds, assuming your VR controls can handle it.