We won't be making spoilers or story guesses; The Last of Us has been enthralling from the start and is growing in popularity. It's also no secret that the series shares the same name as a popular video game. That's because the game's story is compelling, with just the right amount of drama and heartwarming scenes to make it worthy of being adapted into a series.
Many of the games offer cinematic stories that are worth watching. The stories will keep you seated until you watch the next episode of The Last of Us.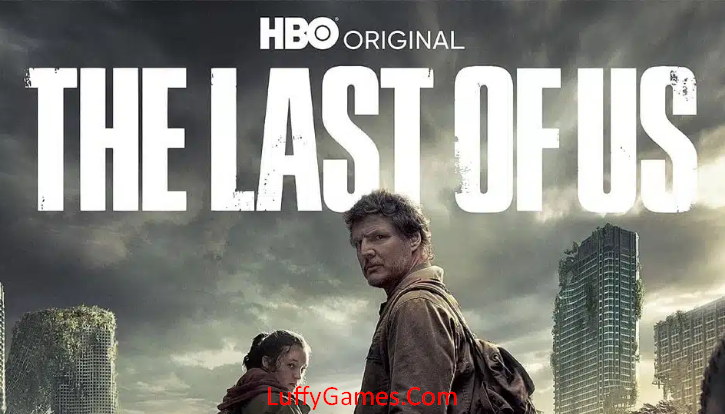 Are you wondering which one? Read on until you understand.
1. Until Dawn on PS4
A game of choice and consequence; every decision you make in Until Dawn can determine who makes it through the night and who doesn't. In this horror-adventure game, you play as each of eight friends trapped in a remote ski resort.
When your eight friends return to their mountain abode, where two of their group disappeared a year ago, events will be filled with dangers and mysteries, and, in a state of fear and tension, you will have to make difficult decisions that will determine the fate of each person in your party. Your choices will determine their death or survival. It's up to you to find the answers to what's happening on the mountain.
With simple controls and captivating cutscenes, you will be immersed in the story as you battle through the night. It's a challenging game to put down because you often wonder what comes next. But it's really up to you.
Want a different ending? You have to play again. You will never hear the same story twice.
Note: There are many benefits to being a PlayStation Plus subscriber. If you are, this game is part of the PlayStation Plus Collection, a collection of titles available at no extra cost.
2. Detroit: Become Human on PS4 and PC
In this futuristic game, robots that were once a solution become a big problem when they start behaving like humans. Follow the stories of three characters, each with a different perspective on the situation and what it means to be human.
In the city of Detroit in the year 2038. Technology has evolved to the point where human-like robots are ubiquitous. They talk, move, and interact like ordinary people, but ultimately, they're machines that serve only humans.
You will play as three unique robots and see a world on the brink of chaos through their eyes, and it may be our future. Your decisions will dramatically change the game's intensity as events unfold within the story.
You will face moral dilemmas and decide who will live and die. With thousands of options available and dozens of possible endings, how will it affect Detroit's future and humanity's fate?
Once you reach the end of this tale, you'll have to play it again to see its other endings.
Note: This game is also part of the PlayStation Plus collection.
3. Days gone by on PS4 and PC
Like The Last of Us, Days Gone is full of zombies, and the story is much deeper than survival. In this story, you will live as Deacon St. John, a bounty hunter and outlaw biker in dirty boots, looking for a reason to live in a land of the dead. He scavenges abandoned settlements to craft valuable items and weapons or tries his luck with other survivors trying to survive through fair trade or some violent means.
After plagues ravaged humanity and wild creatures called Freakers wiped out all the land, be very careful on your way, as your first mistake will take your life in the desolate desert of the Pacific Northwest.
Like the roads you'll take in Days Gone, its land has many twists and turns. There is no room for error as you explore forests, mountains, caves, and cities for weapons and items. And the Freakers aren't your only enemies.
It's a harsh world in Days Gone, but this horror isn't just about survival; it's about living.
Note: This game is also part of the PlayStation Plus collection.
4. God of War: Ragnarok on PS4 and PS5
It's a fight for survival in God of War: Ragnarök, not just about Kratos and his son Atreus. But the safety of the world is at stake.
If you enjoyed the Ellie and Joe dynamic in The Last of Us, you'd want the developing relationship between Kratos and Atreus. The tables have turned, and the once stubborn father begins to learn from his son as the story unfolds.
Kratos and Atreus must journey to each of the Nine Realms in search of answers as the forces of Asgard prepare for a prophesied battle that will decimate the realm. During their journey, they will explore incredible mythical landscapes and encounter fearsome enemies in the form of Norse gods and monsters. The Ragnarok threat is closer than ever. Kratos and Atreus must choose between their safety and that of the world.
Not only is the gameplay addictive, but the many subplots will keep you on your toes as you wonder what's next for Kratos, Atreus, and some of the new and old friends you meet.
5. The Last of Us Parts I and II on PS4 and PS5
The Last of Us Part I is a remake, not a remake, and if you enjoyed the series, you'd want to check it out. Despite being a remake, the story is intact, but the gameplay looks much better than the PS4 remastered version.
In a ruined civilization where infected people and ruthless survivors abound, Joel, a game-weary hero, is tasked with sneaking 14-year-old Ellie out of the military quarantine zone. However, a small mission quickly turns into a brutal cross-country journey.
Once you reach the end, you can continue the story of The Last of Us in the sequel. Here, follow Ellie's journey to find justice and answers after a personal loss rocks her. As this story unfolds, you will find yourself questioning right and wrong.
The best games offer good stories.
Sometimes it might surprise you how much a video game can make you think and feel. Stories of overcoming adversity are often shared, and our favorite heroes continually learn and grow.
Like The Last of Us, so many amazing stories are waiting to be revealed in these games.